Discover the exceptional commercial lawn & tree services offered by J Rick Lawn Care, providing top-quality solutions for all your landscaping needs.
Experience unmatched commercial lawn care, tree care, bed weed, and turf disease services with J Rick Lawn Care. Our team of skilled professionals is dedicated to enhancing the beauty and health of your commercial property. Whether you require regular maintenance for your expansive lawns or specialized treatments to combat pesky weeds and turf diseases, we've got you covered.
Our comprehensive tree care services ensure the longevity and vitality of your trees, adding an element of natural grandeur to your commercial landscape. With J Rick Lawn Care, expect exceptional attention to detail, reliable service, and tailored solutions that will leave your property looking pristine and inviting. Trust us to create an impressive outdoor environment that makes a lasting impression on your clients and customers.
El Paso County
Teller County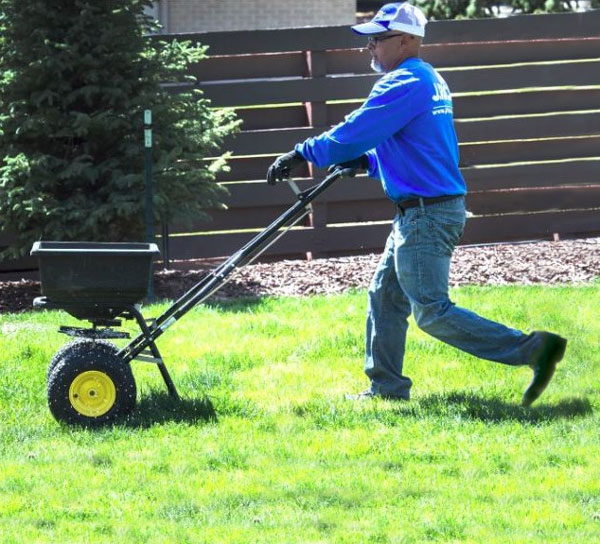 Jrick Lawn and Tree is your premier destination for exceptional commercial services, offering a comprehensive range of solutions tailored to meet all your landscaping needs. With our expertise and dedication to quality, we are committed to transforming your commercial property into a picturesque and inviting space.
When it comes to commercial lawn care, our team of skilled professionals understands the importance of maintaining a vibrant and well-manicured lawn. We offer meticulous mowing, edging, and trimming services to ensure your lawn remains in pristine condition throughout the year. Our knowledgeable staff will also provide expert recommendations on fertilization, weed control, and irrigation systems, maximizing the health and beauty of your turf.
In addition to our lawn services, we specialize in tree care for commercial properties. Our certified arborists possess the expertise to handle all aspects of tree care and disease management. We prioritize the health and safety of your trees, implementing proper pruning techniques to maintain structural integrity and aesthetics. With our comprehensive tree care services, you can be confident that your trees will thrive and contribute to the overall beauty of your commercial landscape.
Choose Jrick Lawn and Tree for all your commercial landscaping needs. With our exceptional services and attention to detail, we are dedicated to creating a stunning and well-maintained outdoor environment that will impress clients, customers, and visitors alike. Trust us to enhance the curb appeal and value of your commercial property, ensuring it remains a welcoming and attractive space all year round.