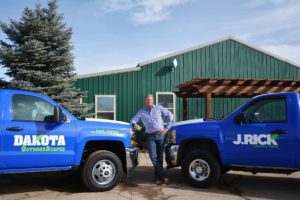 J. Rick Lawn & Tree's number one goal is to provide customers with the most complete, detailed, thorough lawn and tree healthcare services and distinguish ourselves as a cut above in both quality and value.
In order to be the premier lawn care and tree healthcare professionals in the Colorado Springs area, we believe that perception is important. Showing up to a customer's property in a clean, organized truck, dressed professionally, and face to face contact are what set us apart as a lawn and tree healthcare company.
Our mission is to consistently deliver visible results that reveals quality and value and to be able to anticipate and respond to customer needs, responsibly and knowledgably. Also, to be conscientious of the products we apply and the services we provide to instill customer trust and retention.
Our state certified technicians have the highest level of training which allows them to expertly provide the best possible services at your home or business. Additionally, J. Rick partners with trusted green industry professionals to be able to provide our customers with superior products designed for our local climate.
We care about keeping you up to date with live and local information. We strive to provide you with updates pertaining to weather/environmental conditions and how they may affect your landscape, so that you may make the most informed decisions about your property.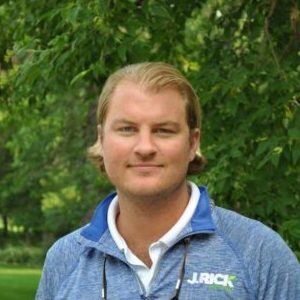 Jon Rick
Owner (CLP, CTP-CSL)
Jon has been in the lawn and tree industry in Colorado Springs since 2004. In this time he has gained extensive knowledge on local climate conditions, soil types, and how proper applications and products will allow clients to have the best possible results from a lawn service. He has continued his quest for knowledge by earning Certified Landscape Professional (CLP) and Certified Turfgrass Professional for Cool Season Lawns (CTP-CSL) through the national organization, NALP. Jon is also a Qualified Supervisor in Turf, Ornamental, and Industrial Right of Way through the Colorado Department of Agriculture. He earned a B.S. in Business Finance from the University of Colorado at Colorado Springs in 2006.
Jon is actively involved in the community and landscape industry. He is actively involved with the Associated Landscape Contractors of Colorado Southern Chapter, which has completed over $100,000 in charity landscape projects in Colorado Springs in the last 6 years. In 2012, Jon was given the Outlook Emerging Leader Award by the ALCC for his significant contributions to the landscape industry. Jon was also named Rising Star by the Colorado Springs Business Journal in 2010 and Young Entrepreneur of the Year in 2015 by the BBB & SBDC. Jon has contributed to multiple articles, and has been featured twice in the national publication, Lawn & Landscape Magazine. He enjoys taking time to mentor others in the landscape industry.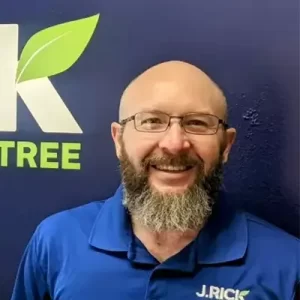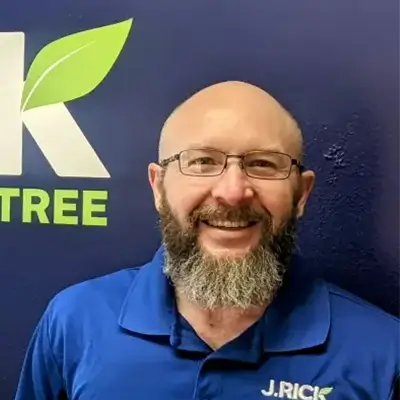 James Miles
Operations Manager
James Miles is a seasoned professional with 20 years of experience in industrial management. He has successfully run both corporate and independent businesses, and his dynamic background is a valuable asset to our management team. In his free time, James is an avid sports fan and enjoys analyzing business operations and strategies. He is a proud father and husband and recently got married in 2021. James is excited to build this chapter of his life in Colorado with his wife Stephanie, son Carson, and their two dogs (Sushi & Widow).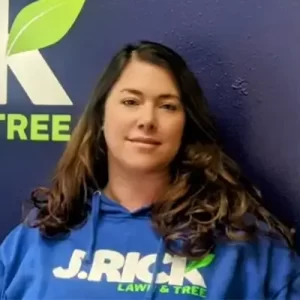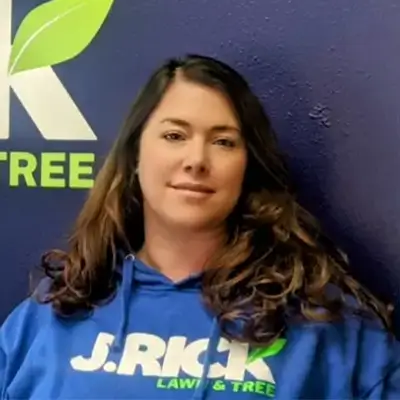 Marni Parnell
Office Manager
Marni Purnell is a Colorado Springs native who has been working in customer service for the past 20 years. She is a married mother of three children and has a passion for live music. In her spare time, she enjoys spending time with her children and dogs. Marni has been with J Rick for the past 2 years and is a valued member and leader of our team.
Candice Tinnin
Candice Tinnin is the newest addition to the J Rick office team. She is a Detroit native, but has called Colorado home for the past 20 years. Candice is a dedicated mother to her son and has served the Colorado Springs community through customer service for the past two decades. We are excited to have Candice on board and look forward to her serving the needs of our clients this coming year.
All of our technicians are required to complete 60 hours of classroom, instructional, and on the job training per year. J. Rick Lawn & Tree, Inc. is a licensed Commercial Applicator. Additionally, all of our technicians are Certified Operators through the Colorado Department of Agriculture.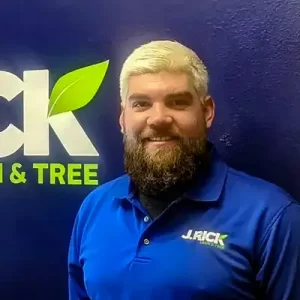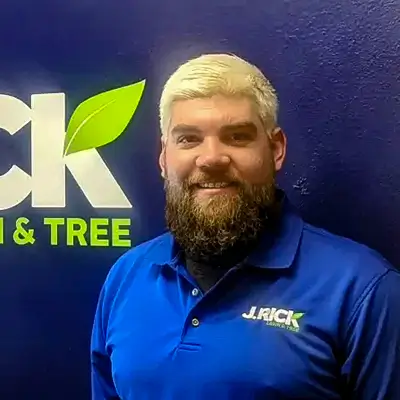 Ryan Mueller
Ryan Mueller is a seasoned professional in the green industry, with 9 years of experience under his belt. He has a particular expertise in lawn care, with additional continuing education in trees. Ryan has lived in Colorado Springs for the past 3 years, but originally hails from the St. Louis, Missouri area.
At J. Rick Lawn and Tree, Ryan enjoys leading his team and getting to know clients. In his free time, he can often be found outside, either gardening or hiking in the beautiful Colorado mountains. When he's at home, Ryan is an avid dog lover and volunteers as a foster "dog dad" for pups in the Colorado Springs and Denver area. He currently has four dogs of his own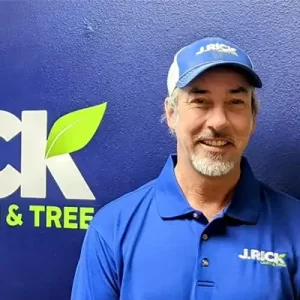 Billy Ross
Billy Ross is a turf expert with 20 years of experience in the golf course maintenance side of our industry and entering his 2nd full season with J. Rick. His specialty is in turf and ornamental bed care and treatment. Billie is single, but has a close relationship with his sister and her children. In his free time, Billy enjoys listening to hard rock music while maintaining lawns.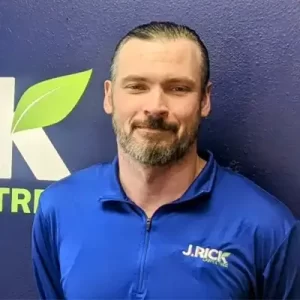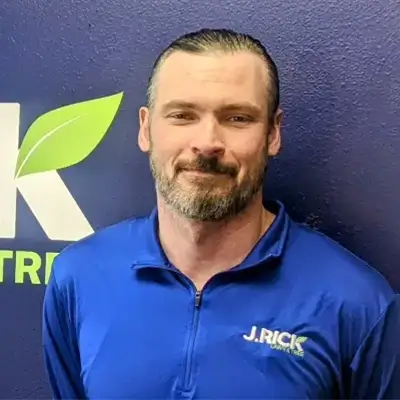 Jason McDowell
Jason McDowell is a lawn expert who has been with J. Rick for two seasons. He is a dynamic team member who is always willing to help out wherever he is needed. In addition to his work with us, Jason is currently in school pursuing a degree in computer sciences and technology.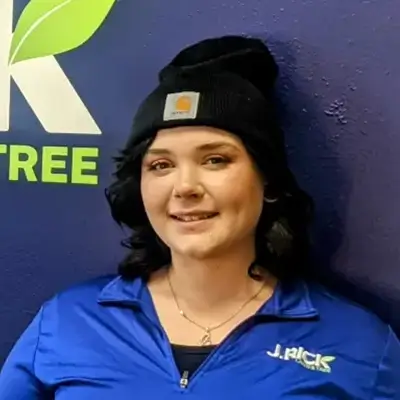 Bonnie Lovato
Bonnie Lovato has been a resident of Colorado since 1997 and is a graduate of Sand Creek High School. She is an avid lover of dogs and is excited to begin her second season in lawn care industry with J Rick. Bonnie is dedicated to developing her expertise in the field and is looking forward to continuing to grow and learn.