80903
80904
80905
80906
80907
80908
80909
80915
80917
80918
80919
80920
80921
80922
80923
80924
80927
80951
80831
80132
Old North End
Kissing Camels
Ivywild
Skyway
Old Broadmoor
Broadmoor Bluffs
Broadmoor Spires
Stratton Preserve
Stratton Forest
Broadmoor Resort Community
Black Forest
High Forest Ranch
Cathedral Pines
University Park
Pine Creek
Briargate
Flying Horse
The Farm
North Gate
Gleneagle
Stone Crossing
Cordera
Wolf Ranch
Banning Lewis Ranch
Monument
Promontory Pointe
Forest Lakes
80903  |  80904  |  80905  |  80906 
 80907  |  80908  |  80909  |  80915
80917  |  80918  |  80919  |  80920
80921  |  80922  |  80923  |  80924
80927  |  80951  |  80831  |  80132
Old North End
Kissing Camels
Ivywild
Skyway 
Old Broadmoor
Broadmoor Bluffs
Broadmoor Spires
Stratton Preserve
Stratton Forest
Broadmoor Resort Community
Black Forest
High Forest Ranch
Cathedral Pines
University Park
Pine Creek
Briargate
Flying Horse
The Farm
North Gate
Gleneagle
Stone Crossing
Cordera
Wolf Ranch
Banning Lewis Ranch
Monument
Promontory Pointe
Forest Lakes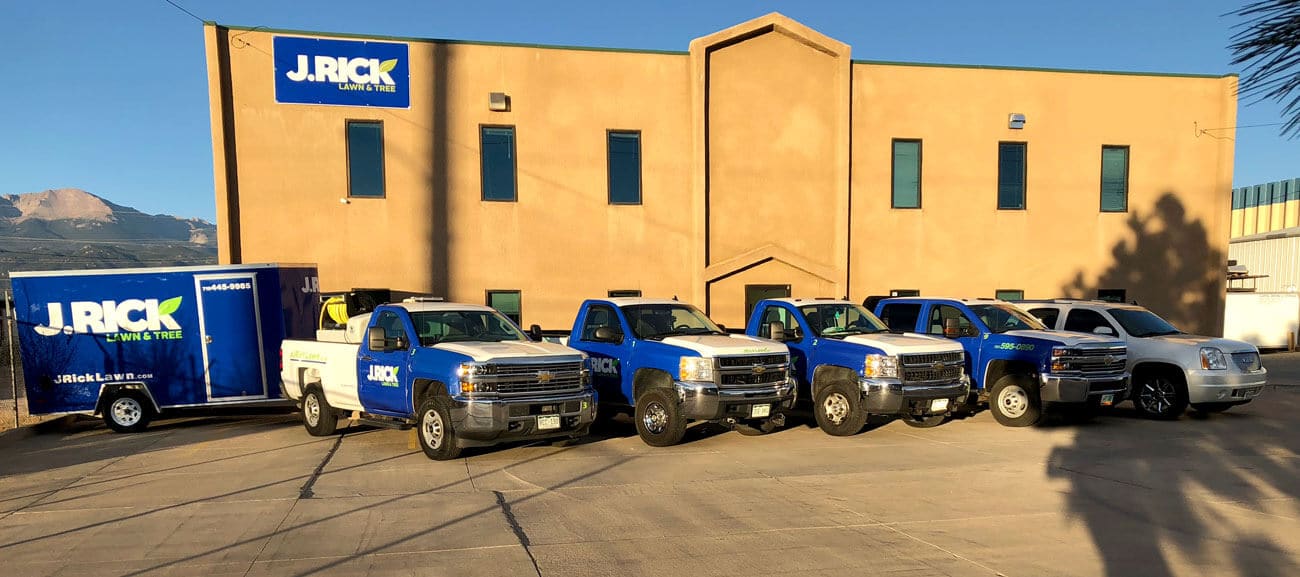 J. Rick Lawn & Tree has been locally owned and operated in Colorado Springs, since 2011.  Our number one goal is to provide customers with the most complete, detailed, thorough lawn and tree healthcare services and distinguish ourselves as a cut above in both quality and value.
We research and purchase products that are best suited for soils and weather conditions in the Colorado Springs area. All of our technicians are currently licensed through the Colorado Department of Agriculture and are required to receive continuing education on a yearly basis.
As a customer of J. Rick Lawn & Tree, Inc. you will receive the highest quality, custom blend fertilizer up to 6 times per season.  This accompanied by broadleaf weed control and seasonal aerations complete our recommended Core Service Package.

Weed Control
Eliminate the pesky weeds growing in your mulch and rock beds. Our experts will use Integrated Pest Management to identify the target weed and the proper product.

Aeration promotes healthy root development. Deep core aeration of your lawn reduces soil compaction and minor thatch build-up. Aeration allows water, oxygen and nutrients to better reach the root zones for a healthier turf.
Frequently Asked Questions