Help your lawn get the nutrients it needs most with deep core aeration.
Colorado Springs Seasonal Aeration Services
What's Included In A Seasonal Aeration Service?
The process of pulling soil cores out of the ground allows more air, water, and nutrients into the root zone of lawns at the essential time of development. Healthy roots will determine the overall health of your entire lawn.
How can you know if your lawn needs aeration?
You have difficulty sticking a screwdriver or a pencil into the soil.
Your lawn looks thin, patchy, or bare.
The thatch layer is thicker than one-half inch.
The clay soil is heavy.
Price Per Application.
Removing soil cores. Breaks up compacted soil
Gives your lawn room to breath. Allows more air water and nutrients into your soil.
Prevents certain turf diseases. Also controls lawn thatch
0 – 2,000 sq ft
$64/application
2,001 – 4,000 sq ft
$71/application
4,001 – 6,000 sq ft
$86/application
Pricing is based off of square footage.
We recommend scheduling aeration, Colorado Springs area specifically, in the spring – April/May – and fall – August/September – since these are the two most crucial times for root development.
80903
80904
80905
80906
80907
80908
80909
80915
80917
80918
80919
80920
80921
80922
80923
80924
80927
80951
80831
80132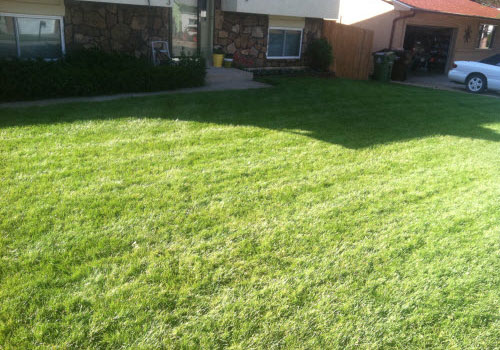 What our customers have to say
"Great service! Have been with J.Rick for several years now. Only cancelling because we are moving out of state. Would highly recommend this service.!"
Elizabeth H.
"They were great! The whole process of getting my lawn aerated was easy and professional. The tech that came out did a great job and my yard looks great! I would recommend them to anyone."
Chris Myers
" J Rick has great customer service and I like how professional they operate. Unlike many lawn care companies, they provide me with invoices, regular maintenance, a service plan, etc. If you are looking for a professional lawn care company, they are the best in town. They have also made my grass look AMAZING!."
Holly Trinidad