Breathe life back into your lawn with our expert seeding services available in Spring or Fall.
Get the best Lawn Seeding Services in Colorado Springs
What's Included In A Seeding Service?
Seeding is the process of planting grass seed directly into existing turf.
Seeding is beneficial to fill in bare patches in the lawn. If there are large dead areas it may be necessary to add topsoil.
Due to our arid conditions in Colorado Springs, seeding is often necessary to repair areas of lawn that were damaged over the winter. Seeding works best when done with aeration.
We offer an aeration/overseed/topdressing package based off the size of your lawn. We also offer aeration and seeding separatel
0 – 2,000 sq ft
$126/application
2,001 – 4,000 sq ft
$154/application
4,001 – 6,000 sq ft
$207/application
Pricing is based off of square footage.
We recommend seeding in the spring – April/May – and fall – August/September – in addition to aeration (see previous section).
80903
80904
80905
80906
80907
80908
80909
80915
80917
80918
80919
80920
80921
80922
80923
80924
80927
80951
80831
80132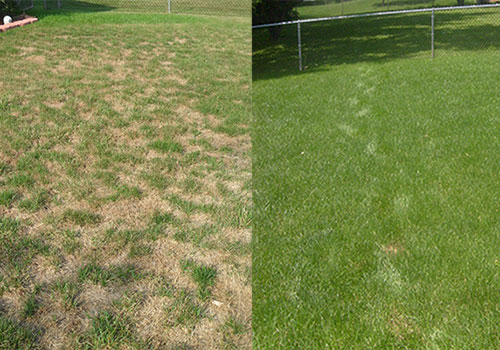 What our customers have to say
"J. Rick has resurrected my lawn. It went from sparse and brown to full and green over the course of a summer...I highly recommend them!"
Michelle Foster
Mountain Shadows
"Great service! When my trees leafed out this past spring they looked fantastic. With this falls fertilization I'm anxious to see how they look next spring. I have recommended you to friends and family."
Ken Evans
Indigo Ranch
" They are knowledgeable, conscientious, thorough, reliable and reasonably priced. Perhaps of greatest value to me has been their willingness to provide consulting and diagnostic services for various problems I have had with diseased/distressed trees, plants and lawn."
William Ferguson
Broadmoor